Weight Watchers Mobile
It's more convenient than ever to connect to Weight Watchers from wherever you are on an iPhone or iPad. Put ProPoints™ in your pocket, now you can follow Weight Watchers on the go! Get the latest recipes, health news, exercise info, etc.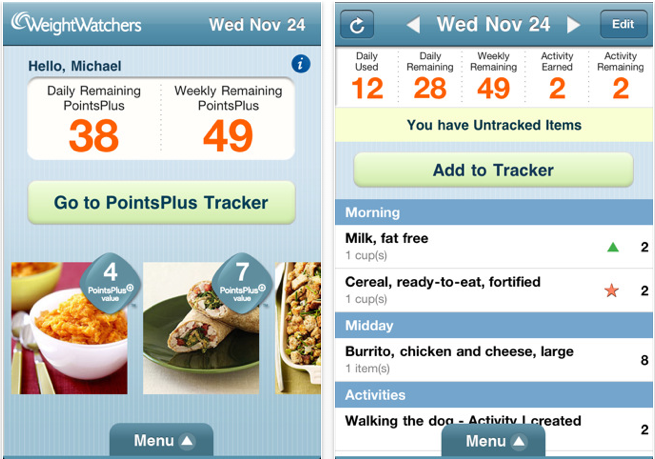 EVERYONE who downloads this App can:
• See a new Featured Recipe daily, and save 10 favourites
• Create shopping lists from recipes
• Make smarter food choices with interactive Cheat Sheets
• Get inspired by Success Stories, find tips and helpful articles
• Find a Weight Watchers meeting in your area
• Connect with your community friends, update your profile and upload photos (free registration required)
Plus, SUBSCRIBERS to Weight Watchers Online or eTools get access to ADDITIONAL TOOLS included with their subscription that allow them to:
• Track ProPoints values for food and activity
• Calculate ProPoints values
• Search over 31,000 food options, meals and recipes
• Track your weight and see your progress in an interactive chart
• Track your daily recommended healthy checks
• See your daily remaining ProPoints values with notifications
• Quickly track from your Favourites and Recently Added items
• Add a food, recipe or meal to Favourites
• Unlock all our interactive Cheat Sheets to make smarter food choices

Subscribers can simply download the App, then log in with a valid username and password for complete access to this additional suite of tools.
Weight Watchers Mobile is available to download from the App Store for free.